FUNDED PROGRAMS:


American Red Cross - Rio Colorado Chapter
Chapter Director Pat Curry
2200 Seventh St. 1st Floor, Bay City, TX 77414,
979-245-3056 , Fax 979-245-7145
EMAIL:matagorda_arc@hotmail.com
Provides disaster preparedness and relief, like emergency funds for shelter and clothing; service to military and their families; health education on current issues such as AIDS, first aid, CPR, and water safety.
---

BACODA - Bay Area Council On Drugs & Alcohol, Inc.
Karen Van Horne - Chief Executive Officer
1300a Bay Area Boulevard, Suite 102, Houston, Tx 77058-2505
PHONE: 1-800-510-3111 Or 281-212-2900, Fax: 281-212-2901
EMAIL: karen.van.horne@bacoda.com

Bay City Office
Pat Sims, LCDC
2417 Avenue G, Bay City, TX 77414
PHONE: 979-549-9000
Brazoria County Office
744 W. Henderson Rd.
Angleton, Texas 77515
Phone: 979-549-9000
Matagorda County Community Coalition MARIAN BULLARD
2417 Ave. G. Bay City, Texas77414 Phone: 979-323-9608

Provide the leadership and clinical expertise to prevent our children from using drugs and gambling, to help people who are addicted recover and to protect our families and communities from the dangers of addiction.

---


Boy Scouts of America - Sam Houston Area Council
Craig Green—Director
PHONE: 979-578-8362 CELL 832-603-9974
COUNCIL OFFICES - 2225 NORTH LOOP WEST---HOUSTON, TX 77008
P.O. BOX 924528 HOUSTON, TX 77292-4528
PHONE: (713)756-3300 FAX (713)865-9147 (Bob Stewart 713-756-3358)
EMAIL: craig.green@shac.org
Provides social developmental programs for young men through physical & mental fitness, leadership, outdoor skills, career exploration for area youth.
Boys & Girls souting needs -Matagorda County
Matagorda County Community Foundation
John Runnels III or Wanda Foster
P.O.Box 2005
Bay City, Texas 77404-2005
Phone: 979 245-6812 / Ranch 979-245-4881
Palacios Area Fund
Roberta Ripke 457 Commerce Street
Palacios, Tx 77465
Phone: 361-972-3960 fax: 361-972-3960
---


Broken Chains Ministry, Inc.
Annette Brockman - Director
P.O. BOX 58, Boling, Texas 77420, 9504 F.M. 1301 Iago, Texas 77420
PHONE: 979-657-4018 or 979-533-2408
EMAIL: annette@brokenchainsministry.net
www.brokenchainsministry.net
Offers hope, motivation, training and assistance to adults bound by addictions to enable recovery, reconnection with family, workforce and community, and prevent relapse using faith-based training.
---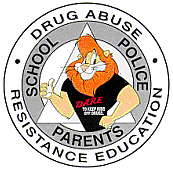 D.A.R.E. - Tidehaven ISD
Officer Jamie Buis
Dr. Andrew Seigrisy--Superintendent
P.O. Box 129, El Maton, TX. 77440,
361-588-6685, Fax 361-588-7109,
EMAIL: Tisddare@hotmail.com.

Committed to educating the students of the district about the consequences of decisions related to gang involvement and the use of alcohol, tobacco, and other drugs.
---

E.A.C - Economic Action Committee of the Gulf Coast
Kristie Smith - Director
P.O. Box 1685, Bay City, TX 77404-1685
PHONE: 979-245-6901,
ENERGY ASSISTANCE: 979-245-6901
UTILITY ASSISTANCE: 979-245-3250, FAX: 979-245-5699

SENIOR CITIZEN CENTER
904 Whitson, Bay City, TX PHONE: 979-245-1923
EMAIL: eacgc@wcnet.net

A non-profit organization that is instrumental in providing vital services that are pertinent to the livelihood of low-income households in the Matagorda County area. Provides energy related assistance. Also handles the Title XX Program, which provides a hot nutritional meal for homebound elderly and disabled citizens.
---
F.O.E.C. - Friends of Elder Citizens
Sandra (Dusty) Rose - EMAIL: foes@hughes.net
Marianne Cornelison - EMAIL: foec2@hughes.net
312 Main St. P.O. Box 791, Palacios, TX 77465
PHONE: 361-972-9921 or 361-972-2715, Fax 361-972-9966

Senior Center Palacios - 705 Commerce, Palacios, TX 77465

Senior Center Bay City - 1510 Avenue G, Bay City, TX 77414
Alberta Hordge - EMAIL: foecbc@hughes.net
PHONE: 979-245-7400, ,Fax 979-323-0448

R Transit - All Transportation dispatched through Bay City Office
BAY CITY OFFICE
1510 Avenue G, Bay City, TX 77414
PHONE: 979-245-6800 FAX: 979-323-7811
EMAIL: matatransit@sbcglobal.net

PALACIOS OFFICE
PHONE: 361-972-9921 FAX: 361-972-9966
Will refer calls to the Bay City Office

Provides transportation, information and referral, outreach, home delivered meals, congregate meals, recreation, nutrition, educational information, and health services for persons age 60 years and older.
---


First Book - Matagorda
Ethyleene Keel - Director Phone: 361-972-3743
C/O Palacios Library
326 Main Street, Palacios, TX 77465
PHONE: 361-972-3234, Fax 361-972-2142

A free book is provided to children monthly in order for them to begin their own home library advocating literacy, providing the message that reading is important.
---


Girl Scouts of South Texas Council
Mary Vitek, CEO - PHONE: 713-292-0956 - EMAIL: mvitek@sjgs.org
3110 Southwest Fwy., Houston, TX 77098
PHONE: 1800-392-4340 FAX: 713-292-0330
Carolyn Johnson, VP Membership - PHONE: 713-292-0267
EMAIL: cjohnson@sjgs.org
Local Contact - PHONE: 1-800-460-4766
Girl Scouts of San Jacinto
Sandra Johnson - Phone: (281)403-4766 email sjohnson@sjgs.org
Zandra Jackson - Phone; (713)292-0279 email zjackson@sjgs.org

Organization provides comprehensive social developmental programs for youth through physical and mental fitness, leadership opportunities, and outdoor skills. Program designed to inspire girls 5 to 17 years of age with the highest ideals of character, conduct, patriotism, and service, so that they may become responsible and resourceful citizens.
---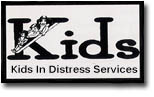 Kids In Distress (K.I.D.S.)
Debbie Christianson - President - EMAIL: teresah@nol.net
PO Box 1242, Bay City, TX 77404-1242
FAX: 979-863-7693 x 1204
Susan Maxwell - Local COntact - PHONE: 979-244-7567 or 979-245-7405
Sharyl McDonald - Treasurer - EMAIL: natemcs@msn.com
Charlotte Brown - Secretary PHONE: 979-245-7405
EMAIL: cbrown@co.matagorda.tx.u
KIDS provides certified therapy for sexually, physically, and mentally abused children in Matagorda County. KIDS provide information dealing with child abuse in order to prevent abuse of potential victims. KIDS educates the community on the issues of child abuse. NO FEE.
---


Literacy Volunteers of America, Inc.
Sandy Thomas - Director
4000 Ave. F., PO Box 1305, Bay City, TX 77404-1596
PHONE: 979-244-9544 FAX: 979-244-9544
EMAIL: lva_mc@hotmail.com

LVA Bay City is a non-profit organization whose mission is to teach the adult non-reader skills in literacy to increase their occupational competency and to empower their drive toward personal fulfillment. English as a Second Language Program provides one-on-one tutoring of the English language to those individuals whose native language is not English.
---

The Arc of Matagorda County
Jo Halbert - President
920 Nichols, P.O. Box 1305, Bay City, TX 77404-1305
PHONE: 979-245-6779, Fax 979-216-7409
EMAIL: sjhalbert@sbcglobal.net
The Arc promotes the human rights of people with intellectual and developmental disabilities and actively supports their full inclusion and participation in the commnunity throughout their lifetimes. It alo provides the Edith Armstrong Center and two group homes to promote services and community living for people with intellectual disabilities.
Referral forAdult Services:
Edith Armstrong Center (Texana Center) Christina Travis-Rivas- Director 920 Nichols Bay City, Texas 77414 Phone: 979-245-5833 Fax: 979-245-8729 EMAIL: christina.travis-revis@texanacenter.com

Provides services for male and female, mentally retarded adults, to improve their lifestyle and skills to enable them to live and work fully in the community.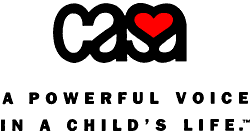 Matagorda County Court Appointed Special Advocates (CASA)
Beryl Southall - Director of Matagorda and Wharton County
2200 7th St. - 2nd Floor, Bay City, TX 77414
PHONE: 979-245-4958, FAX 979-245-6453
Volunteer Supervisor of Wharton County
526 N. Fulton, Wharton, TX 77488
PHONE: 979-282-9223, FAX: 979-282-9653
EMAIL: whartoncasa@sbcglobal.net


Provides trained volunteers to act as advocates to speak on behalf of abused and neglected children involved in the court system. The volunteer makes recommendations to the court as to the child's best interest and placement.
---


Matagorda Episcopal Hospital Outreach Program (MEHOP)
Celeste Harrison - Director
101 Ave. F., Bay City, TX 77414
PHONE: 979-245-2008, Fax 979-245-0744
EMAIL: charrison@mehop.org

MEHOP MOBILE UNIT: Not in operation at this time

MEHOP MEDICAL CLINIC HOURS: 101 Avenue F, Bay City, TX
Mon - Tues: 8am - 5pm
Wed - Thurs: 8am - 6pm

MEHOP DENTAL CLINIC HOURS: 101 Avenue F, Bay City, TX
Mon - Tues: 10am - 5pm (closes for lunch 12pm - 1pm)
MEHOP Dental accepts Medicaid and most private insurance and self-pay at low cost.

MEHOP is a non-profit mobile medical clinic. Co-pay is $20.00 to $50.00 based on income if eligible for sliding fee discount scale. MEHOP accepts Medicare and Medicaid. MEHOP provides acute care on a minor emergency basis, chronic care, community screening, wellness, and health education activities. There is a Vision Program which screens patients for eye glasses, prescriptions for glasses for as little as $50.00. Dental services available: initial evaluations including x-rays for $25.00, also will do cleanings, extractions, fillings, and sealants. Free vitamins for children & adults. There are books for children. Also, diabetic self management classes are available.
---
Rainbow Land Day Care
Lisa Real—Director

907 8th Street, Palacios, TX 77465
PHONE: 361-972-2831 FAX: 361-972-2831 (call before sending fax)

Provides quality licensed day care on a sliding scale for children of the Palacios area whose parents must work outside the home.
---

Robert Duran Caring & Sharing Food Pantry
Mary Jo Neeley—Director

706 ½ Commerce, P.O. Box 791, Palacios, TX 77465
PHONE: 361-972-6355, FAX: 361-972-1625
EMAIL: rdcaring_n_sharing@yahoo.com
HOURS: 8am-11am on the 1st and 3rd Wed and Fri of each month.

Feeds the hungry of the Palacios area regardless of race, age, sex, income level, etc. Provides nutritional food boxes once a month for individuals and families in need regardless of the reason.
---


Salvation Army Food Pantry - Bay City

Marjorie Hales—Director

1911 7th Street, P.O. Box 416, Bay City, TX 77404-0416
PHONE: 979-244-1777, FAX: 979-244-2628
HOURS: Monday - Saturday 9:00am - 4:45pm

Provides food, clothing, medications, temporary shelter, and transportation to those facing an emergency situation and to those who have been referred by other agencies.
---


Salvation Army - Palacios
Stella Martino—Service Unit Chairman

P.O. Box 7194, Palacios, TX 77465
PHONE: 361-972-3107 or 361-550-9711
EMAIL: telo@warpspeed1.net

Funds are used primarily to assist local residents with utilities, rental assistance, medical appointments, prescriptions, and bus tickets for transients.
---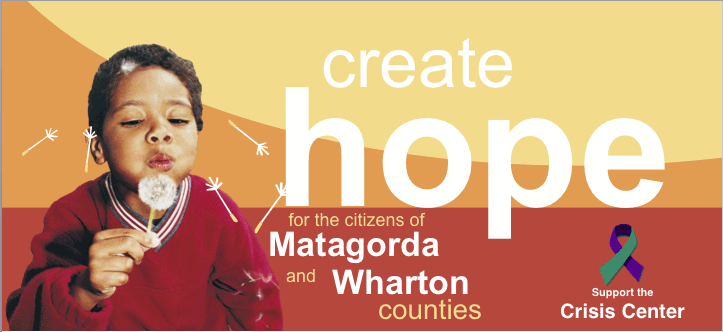 Women's Crisis Center
Eugene Davis - Executive Director

3010 6th Street P.O. Box 1820 Bay City, Tx 77404-1820
PHONE: 979-245-9109 FAX: 979-245-3426
EMAIL: mcwcc@crisiscnt.com, eugene@crisiscnt.com
HOTLINE: 1-800-451-9235 Wharton Phone: 979-531-1300

The Crisis Center is a community based non-profit organization. Provides safe refuge for victims of domestic violence or sexual assault. Crisis hotline designed to help people in a crisis situation; those needing help or information for family violence, sexual assault, suicide, or other crisis.
---
Girl and Boy Scouting - Matagorda County
Funded Through Matagorda County Community Foundation, Palacios Area Fund
and Matagorda County United Way.

MATAGORDA COUNTY COMMUNITY FOUNDATION
John Runnels III - Director : Wanda Foster - Secretary
P.O. Box 2005, Bay City, TX 77404-2005
PHONE: 979-245-6812/Ranch 979-245-4881
or Wanda 979-245-8689 FAX: 979-244-1040

PALACIOS AREA FUND
Roberta Ripke
457 Commerce, Palacios, TX 77465
PHONE: 361-972-3960, FAX: 361-972-3960
rkaripke@wildblue.net

Funds are available through the Matagorda County Community Foundation and Palacios Area Fund to provide for the needs of local girls and boys for scouting activities. The programs are designed to inspire girls and boys 5 to 17 years of age with the highest ideals of character, conduct, patriotism, and service, so that they may become responsible and resourceful citizens.



Helpline 979-245-7211
Information & Referral Service

Gives you the answers to important questions. Our staff has the training, experience, and understanding to listen to you and give you the information you need.

Matagorda County United Way/Helpline maintains an ongoing list for elderly and disabled citizens of Matagorda County needing minor home repair and/or wheelchair ramps.

Our resource database contains files on federal, state, and non-profit resources for human services for Matagorda County and beyond. And if we don't have it, we'll try our best to find it.

Helpline is a bilingual service. Linea de Ayuda es un servicio bilingue.

Julia Gonzales—Executive Director
Rachel Stone—Executive Assistant
2417 Avenue G, P.O. Box 972, Bay City, TX 77404-0972
HOURS: 8:30am - 5:00pm, Monday – Friday
PHONE: 979-245-5852 FAX: 979-244-1541
EMAIL: mcuw@sbcglobal.net


---
Disaster Services, Health & Safety,
and Armed Forces Emergency
Services Programs
Health Outreach Program
Low Cost Day Care Programs

Family Violence Program
Drug Abuse Prevention Program

Child Advocates Program
Home Delivered Meals, Transportation Service & Congregated Meals at Senior Centers

Character Building, Citizenship & Personal Fitness Program
HIV/AIDS Outreach Program

Teen Court & Street Law Program
Professional Counseling Program
Literacy and Computer Aid Programs
Girls in Scouting