Partner Agencies
American Red Cross
Texas Gulf Coast Region
2700 Southwest Freeway
Houston, TX 77098
PHONE:  713-526-8300
Provides disaster preparedness and relief, like emergency funds for shelter and clothing; service to military and their families; health education on current issues such as AIDS, first aid, CPR, and water safety.
---
Boys & Girls Clubs of America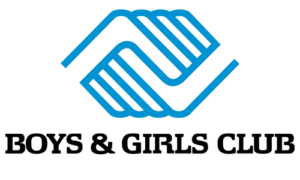 Provides a safe place to learn and grow with ongoing relationships with caring adult professionals. They offer life-enhancing programs and character development offering hope and opportunity. They inspire and enable all young people, especially those from disadvantaged circumstances, to realize their full potential as Productive, responsible and caring citizens.
Boys & Girls Club of Bay City and Matagorda County
2404 Cottonwood Avenue
Bay City, TX 77414
PHONE: 979-318-7942
Boys & Girls Club of Palacios
901 Second Street
Palacios, TX 77465
PHONE: 361-972-2642
Boys & Girls Club of El Campo
713 Fahrenthold Street
El Campo, TX 77437
PHONE: 979-543-8320
---
Court Appointed Special Advocates (CASA) of Matagorda and Wharton Counties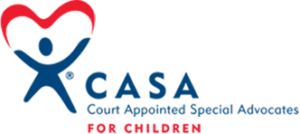 Provides trained volunteers to act as advocates to speak on behalf of abused and neglected children involved in the court system. The volunteer makes recommendations to the court as to the child's best interest and placement.
2200 7th St. – 2nd Floor
Bay City, TX 77414
PHONE: 979-245-4958
---
D.A.R.E. – Tidehaven ISD

Committed to educating the students of the district about the consequences of decisions related to gang involvement and the use of alcohol, tobacco, and other drugs.
P.O. Box 129
El Maton, TX. 77440
PHONE: 361-588-6685
---
E. A. C – Economic Action Committee of the Gulf Coast
Instrumental in providing vital services that are pertinent to the livelihood of low-income households in the Matagorda County area.  It provides energy related assistance and homelessness prevention services.  it also handles the Title XX Program, which provides a hot nutritional meal for homebound elderly and disabled citizens and provides transportation services to the elderly.
P.O. Box 1685
Bay City, TX 77404-1685
PHONE: 979-245-6901
ENERGY ASSISTANCE: 979-245-6901
UTILITY ASSISTANCE: 979-245-3250
E. A. C. Senior Citizen Center
904 Whitson
Bay City, TX 77414
PHONE: 979-245-1923
---
EMPOWERMENT FOR EXCEEDING TOGETHER (E4E2)
Provides adult basic education and GED education.  Provides transportation, clothing, snacks, counseling and mentoring for students as needed.  Tracks and assists students when they obtain their GEDs as they transition into college or workforce.
2320 Avenue K
Bay City, TX 77414
PHONE: 877-938-4691
---
First Book – Matagorda

First Book has a single mission: to give every child in Matagora County the opportunity to read and own their own new books.
326 Main Street
Palacios, TX 77465
PHONE: 361-972-3234
---
FOOD BANK OF THE GOLDEN CRESCENT
Supplies food at extremely low cost to food distribution centers in our services area.  It also runs a Backpack Program in local schools to provide nourishment over the weekends for children who otherwise may not have the means or opportunity for these meals since they are food insecure or homeless.  Children are identified by school personnel and enrolled based on their family income as detailed by the US Department of Agriculture guidelines.  Each week the Backpack Site Coordinator distributes a weekend food pact to each child enrolled in the program at his or her campus.  The distribution is discreet to protect the children from being embarrassed about their need.
3809 E. Rio Grande Street
Victoria, TX 77901
PHONE:361-578-0591
---
F.O.E.C. – Friends of Elder Citizens
Provides transportation, information and referral, outreach, home delivered meals, congregate meals, recreation, nutrition, educational information, and health services for persons age 60 years and older.
Senior Center Palacios
705 Commerce
Palacios, TX 77465
PHONE:361-972-2715
Senior Center Bay City –
1510 Avenue G
Bay City, TX 77414
PHONE: 979-245-7400
R Transit – All Transportation dispatched through Bay City Office
BAY CITY OFFICE
1510 Avenue G
Bay City, TX 77414
PHONE: 979-245-6800
PALACIOS OFFICE
 312 Main St.
P.O. Box 791
Palacios, TX 77465
PHONE: 361-972-9921
---
Girl Scouts of San Jacinto
Provides comprehensive social developmental programs for youth through physical and metal fitness, leadership opportunities, and outdoor skills.  Conducts local programs designed to inspire girls 5-17 years of age with the highest ideals of character, conduct, patriotism, and service that they may become responsible and resourceful citizens.  The mission of Girls in Scouting is to build leadership skills to enable girls to become leaders of tomorrow.  The vision of Girls in Scouting is for the girls in our community to become productive members of our society.
3110 Southwest Freeway
Houston, TX 77098
PHONE: 713-292-0300
PHONE:800-392-4340
---
Lone Star Legal Aid
Provides legal counseling services to low income people in Matagorda and Wharton Counties related to civil matters only.  Provides education and seminars on legal issues often confronting low income people.
126 N. Velasco
Angleton, TX  77515
PHONE:  979-849-6464
TOLL FREE:  800-244-5492
Counties Served:  Brazoria, Colorado, Matagorda and Wharton
---
Matagorda Episcopal Hospital Outreach Program (MEHOP)

 MEHOP is a non-profit medical clinic.  MEHOP provides a variety of medical services including acute care on a minor emergency basis, chronic care, community screening, wellness, and heath education activities.   Services are provided to clients on a sliding scale basis.
1700 Golden Avenue
Bay City, TX 77414
PHONE: 979-245-2008
MEHOP MEDICAL CLINIC HOURS: 1700 Golden Avenue, Bay City
Monday – Friday 8:00am – 9:00pm
Saturday 7:00am – 4:00pm
Sunday 8:00am – 12:00pm
MEHOP WOMEN & CHILDRENS CENTER: 111 Avenue F North
Monday 8:00am-5:00pm
Tuesday – Friday 7:00am-6:00pm
MEHOP DENTAL CLINIC HOURS: 205 Ida Street, Bay City
Monday – Friday 8:00-5:00
---
Rainbow Land Day Care
Provides quality licensed day care on a sliding scale for children of the Palacios area whose parents must work outside the home.
905 6th Street
Palacios, TX 77465
PHONE: 361-972-2831
---

Robert Duran Caring & Sharing Food Pantry
Provides nutritional food boxes once a month for individuals and families in need regardless of the reason. Services are provided regardless of race, age, sex, income level, etc.
706 ½ Commerce
P.O. Box 791
Palacios, TX 77465
PHONE: 361-972-6355
HOURS: 8:00am – 11:00am on the 1st and 2nd Tuesday and Friday of the month
---
Salvation Army
Provides emergency assistance with basic needs, including food, medicine, clothing, transportation, utilities, disaster relief and shelter.  The food pantry feeds the hungry of Bay City and Matagorda County
2915 Avenue F
Bay City, TX 77414
PHONE: 979-244-1777
HOURS: Monday – Saturday 10:00am – 4:00pm
Food Pantry HOURS: Tuesday 9:30am-11:00am
---
Women's Crisis Center
Provides safe refuge for victims of domestic violence or sexual assault and runs a crisis hotline designed to help people in a crisis situation; those needing help or information for family violence, sexual assault, suicide, or other crisis.
3010 6th Street
Bay City, TX 77414
PHONE: 979-245-9109
HOTLINE: 1-800-451-9235
Wharton Phone: 979-531-1300
---
Information & Referral Service
Gives you the answers to important questions. Our staff has the training, experience, and understanding to listen to you and give you the information you need.
Matagorda County United Way/Helpline maintains an ongoing list for elderly and disabled citizens of Matagorda County needing minor home repair and/or wheelchair ramps.
Our resource database contains files on federal, state, and non-profit resources for human services for Matagorda County and beyond. And if we don't have it, we'll try our best to find it.
2417 Avenue G
Bay City, TX 77404-0972
HOURS: 8:30am – 5:00pm, Monday – Friday
PHONE: 979-245-5852